Lançamento: 2018
Áudio: Dublado
Visitas: 1,773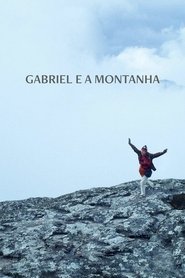 »INFORMAÇÕES«
Título Traduzido: Gabriel e a Montanha
Título Original: Gabriel and the Mountain
IMDb: 7,2/10
Ano de Lançamento: 2018
Gênero: Drama
Formato: MKV
Qualidade: HDTV 720p
Áudio: Português
Legenda: Português (Em diálogos de africanos)
Tamanho: 2.5 GB
Qualidade de Áudio: 10
Qualidade de Vídeo: 10
Duração: 2h 11 Min.
SINOPSE: Antes de entrar para uma Universidade americana de prestígio, Gabriel Buchmann decide viajar o mundo por um ano, carregado de sonhos. Depois de dez meses na estrada, ele chega ao Quênia determinado a descobrir o continente africano. Até chegar ao topo do Monte Mulanje, seu último destino. Ganhador de 7 prêmios, dentre eles o festival de Cannes 2017.
BAIXAR FILME VIA TORRENT
Lista de Tutoriais: AQUI!
Categorias: 720p, Comédia, Drama, Dublado, Filme, HDTV, Lançamentos
Tags: Baixar Gabriel e a Montanha 720p Download Dublado, Baixar Gabriel e a Montanha 720p Via Torrent Dublado, Gabriel e a Montanha 720p, Gabriel e a Montanha 720p DualAudio, Gabriel e a Montanha 720p Dublado, Gabriel e a Montanha 720p Dublado Dual Audio, Gabriel e a Montanha 720p Via Torrent Dual Audio